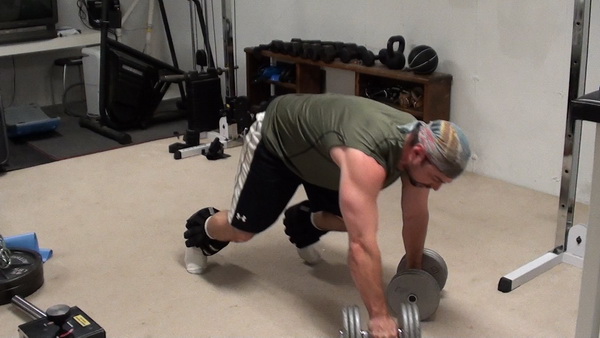 We've got something a bit different for you today. As many of you who have attempted to do a freestanding handstand or even a wall handstand know, having a strong core is one of the key factors in keeping yourself inverted or even in safely getting up into a handstand safely. You also need to be dynamic in your mobility and flexibility.
Now, the reason why today is different is because you'll rarely see me posting a movement drill with weights, although I do them myself. I like to stay focused on the buildup of the skill. But once the skill is built up to a certain point, you need to start testing it in different modalities in order to develop the dynamic nature of the skill. Remember, even though we are doing a "handstand hold", we are actually dynamically adjusting to all the different changes while in the inverted position.
So, for today's post we have a simple yet effective QM(quadredal movement) that you can do in order to test your functional movement and build your core to handle those dynamic changes. An added tip is to add a hollow body to movement to really engage your mid-thoracic and lower lumber!
Here is the video.
Stay Inverted!
-Coach Jon
PS If you really liked the drill, its by our good friend Nick Nilsson. You can find other great core exercises in his Best Core Exercises ebook!